Version
Download

67

File Size

132.33 KB

File Count

1

Create Date

February 8, 2020

Last Updated

February 16, 2020
PG's Stream Deck setup profile for X32AutoMate
Got myself a StreamDeck device a few days back. It is easy to use and there are plenty of (great) people who developed extensions for it. I essentially used one that enables setting macros with ctrl-xxx like single characters, as used in the keyboard shortcuts I set for X32XLiveAutoMate.
I also went on and developed a version of X32ReaperAutoMate that supports keyboard shortcuts. This is under test and will soon be available.
Basically you can now use the X32 User Assign buttons, single [control] characters from a computer keyboard, or a Stream Deck (with the file attached) to manage the User interface of X32Ram programs; Isn't this nice? 🙂
Well... this is no longer work in progress, and as of Feb 16, all functions are available using two layers of a 15-key Stream Deck: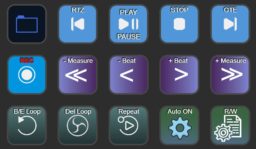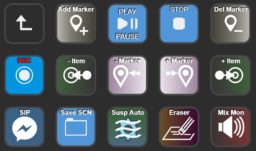 Go ahead and download the Stream Deck package, Also make sure you download the Super Macro (BarRaider) plugin to your Stream Deck device.
Attached Files
| File | Action |
| --- | --- |
| 1581857481wpdm_X32AutoMate.streamDeckProfile | Download |